This page contains information on my main research projects at NAU. For more information, please visit gurneylab.nau.edu.
Vulcan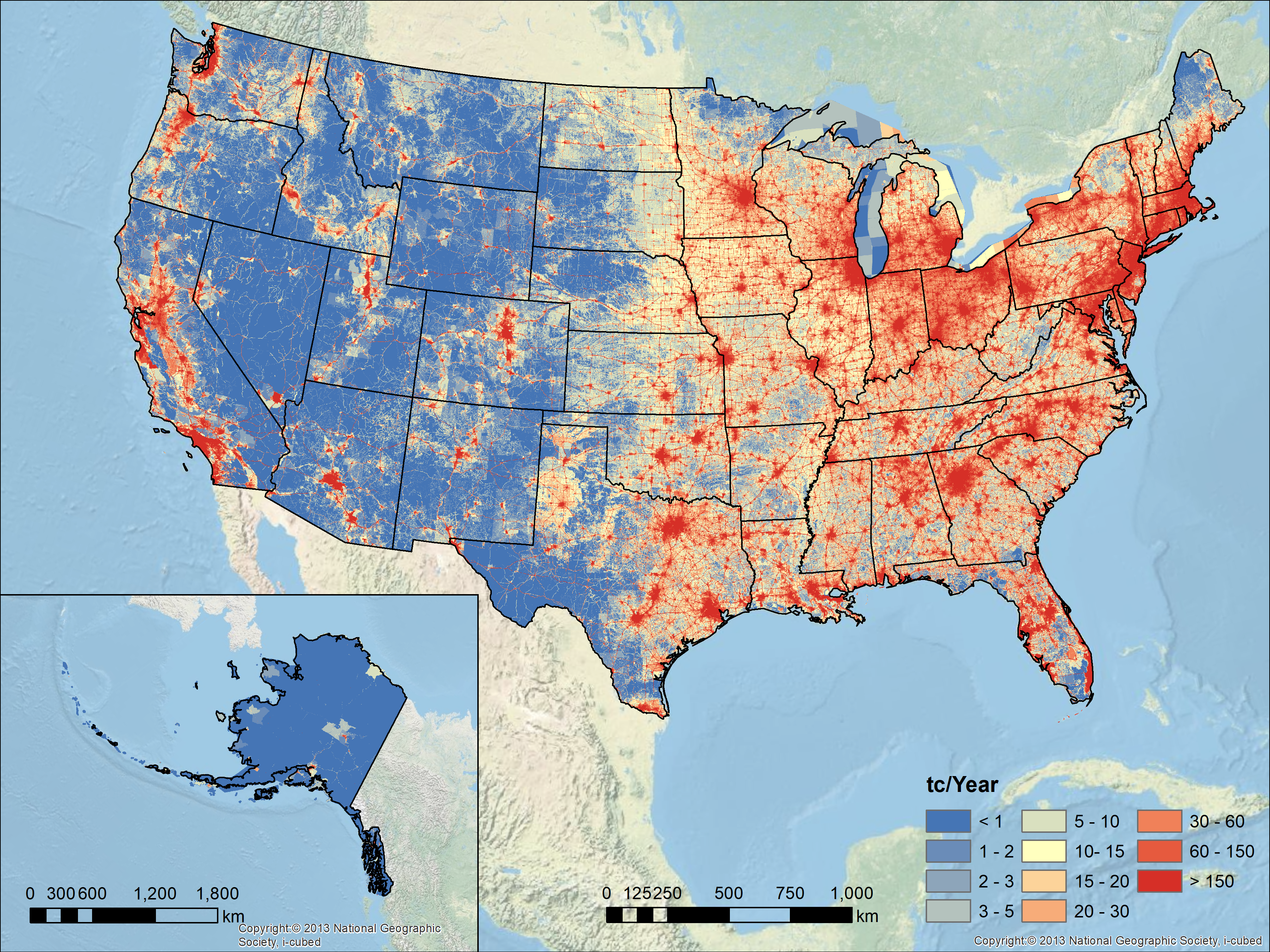 Vulcan is a data-driven fossil fuel carbon dioxide (FFCO2) emissions product for the entire United States. My involvement in Vulcan includes transfering Vulcan v3.0 code onto NAU's Monsoon supercomputing cluster, updating the code for Monsoon's architecture, running the code to produce output, and gridding the output. Documentation for Vulcan v3.0 is available here and the hourly and annual datasets are available through the Oak Ridge DAAC. For specific regridding needs, please contact myself of Kevin Gurney.
Hestia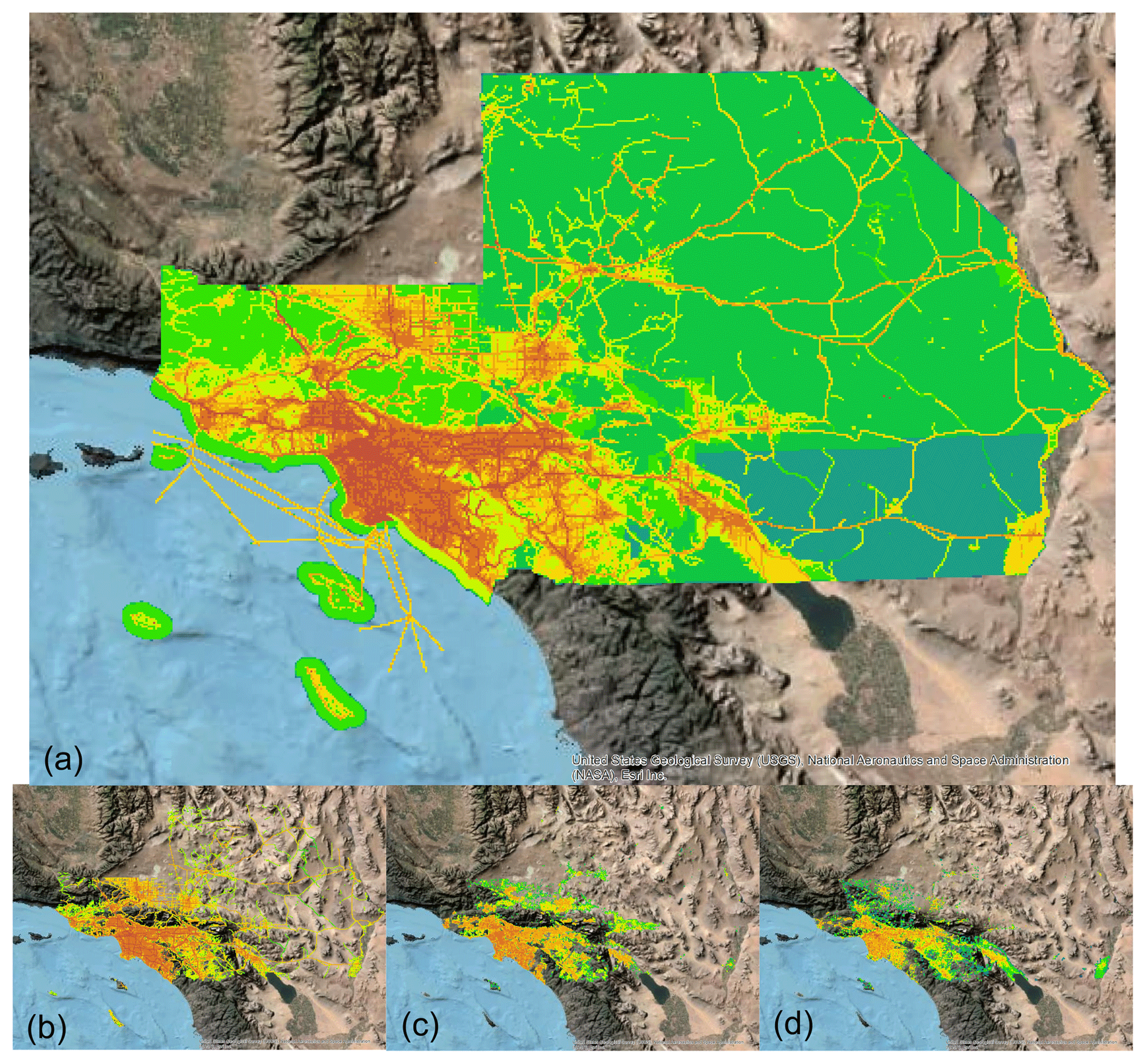 Hestia is an extension of Vulcan. County-level emissions are conserved but are residtributed in space and time using local data. All domains have refined onroad, point, and nonpoint building emissions, and some domains have other refinements (e.g. commercial marine vessels in Los Angeles). So far, Hestia has been developed for Indianapolis, Salt Lake City, Los Angeles, and Baltimore. It is currently being developed for the entire urban corridor from Washington DC through Baltimore, known as the Northeast Corridor.
Other
This section is under construction.